10 Free Things To Do in Vienna You Can't Miss
10 Free Things To Do in Vienna You Can't Miss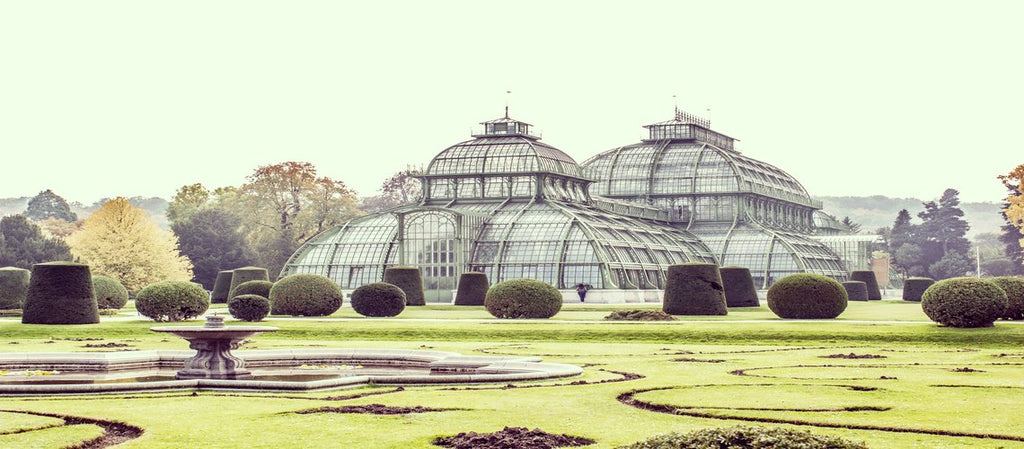 Vienna is known for many different things that make it such an incredible place to visit, including being one of the most photogenic cities in Europe and being home to a remarkable music scene that dates back centuries. But one thing the City of Music isn't known for is for being cheap — but don't let that put you off! If you want to visit Austria's magical capital but you've only got a shoestring budget to work with, here are 10 free things to do in Vienna to help you have an amazing time without being left out of pocket.
What to do in Vienna for free

1. Walk around the gardens at Schönbrunn Palace
The gardens surrounding Schönbrunn Palace cover over 1km of picture-perfect landscape that you can explore for free at any time of year. As you walk along the well-maintained pathways, you'll come across lush green lawns, thick bushy trees, gently flowing fountains, beautifully crafted statues and wonderfully romantic gazebos. These gardens are an idyllic paradise in which to relax and unwind. If you want to explore the inside of Schönbrunn Palace, take a look at our concert tickets and sightseeing tours.
2. Pay your respects to master composers
If you're a classical music lover, you won't want to miss a chance to visit the final resting places of some of the world's most talented composers. St. Marx Cemetery is home to Mozart's grave and although the exact location of his body is unknown, experts have made great effort to identify the most likely site. You'll find the graves of Strauss, Schubert, Brahms and Beethoven all at the Central Cemetery.
3. Go window shopping at Naschmarkt
Open Monday-Friday 6am-7.30pm and on Saturdays 6am-6pm, Vienna's most famous farmers' market is a wonderful place to explore. Naschmarkt features around 120 different stalls and restaurants, each laden with worldwide culinary offerings ranging from Italian and Vietnamese to Indian and Viennese dishes. Of course, you have to pay for the goodies here. But just wandering around and enjoying all the sights and smells is a fantastic experience. You can sometimes find places offering free samples, too.
4. Check out some street art
While Vienna is home to countless impressive art galleries, you can admire some incredible masterpieces for free along the Street Art Passage. Open to everyone all hours of the day and night, this artistic haven is found in a tunnel leading up to the Museumquartier and is in stark contrast to the quiet, composed galleries you'll find there. The iconic arcade-inspired work from French artist Invader is a permanent fixture, while other pieces regularly evolve as they're enhanced and replaced by up-and-coming artists.
5. Enjoy a night at the opera
Throughout April, May, June and September, the Vienna State Opera showcases some of its opera performances outside on a giant screen for free! There are only 180 seats available for each free performance, so you'll have to get there early if you want a spot. If you're too late or you're concerned about the weather taking a turn for the worst, take a look at our concerts and events hosted by the Vienna State Opera.
6. Admire the exhibitions at the Museum Start Gallery Artothek
If the Street Art Passage piqued your creative side, add a visit to the Museum Start Gallery Artothek onto your list of what to do in Vienna. Open Tuesday to Sunday 10am to 6pm, this gallery is always free to enter and boasts one of the most comprehensive collections of contemporary art in Austria. The staggering compilation features around 30,000 pieces of incredible artwork created by around 4,500 artists, providing an in-depth look into Viennese art history back to 1945.
7. Take a tour around Rathaus
One of the best free things to do in Vienna is to admire all the incredible architecture. And thanks to their free guided tours, you can marvel at the inside of Rathaus as well as the outside without handing over any cash. These free informative tours are held at 1pm each Monday, Wednesday and Friday and although the guide speaks German, free audioguides are provided for English, Italian, French and Spanish speakers. The itinerary includes a visit to many stunning halls, chambers, staircases and courtyards, giving you more than enough photo opportunities to fill up your Instagram feed for weeks.
8. Hang out at Danube Island
In the summer, spending an afternoon at Danube Island is one of the very best free things to do in Vienna. This picturesque island boasts more than 42km of beaches and grassy spots where you can do as much or as little as you like. Whether you prefer to work on your tan and dip your toes in the Danube River or cycle around the island before taking a surfing class, you'll find plenty to keep yourself entertained here without blowing your budget.
9. Watch a film under the stars
It's not only the opera scene which opens its doors to everyone during summer, the film industry does the same with a plethora of open-air cinemas popping up throughout the city. Cinema on the Roof which broadcasts films on top of the city's main library and the Music Film Festival which shows movies in front of Rathaus are two of the most popular. So if you're visiting Vienna at this time of year, grab a blanket, some cheap popcorn from a local supermarket and get ready for a free cinema experience unlike any other!
10. Explore St. Stephen's Cathedral
One of the most famous cathedrals in Vienna that hosts mesmerising concerts throughout the year, St. Stephen's Cathedral charges for guided tours. But if you don't mind showing yourself around, you can explore the cathedral for free on your own. Inside the spellbinding Gothic church you'll discover many beautiful paintings, stunning altars and ornate chapels — definitely worthy of a visit if you're stuck for what to do in Vienna.
Book your accomodation in Vienna