Schönbrunn Palace
Schönbrunn Palace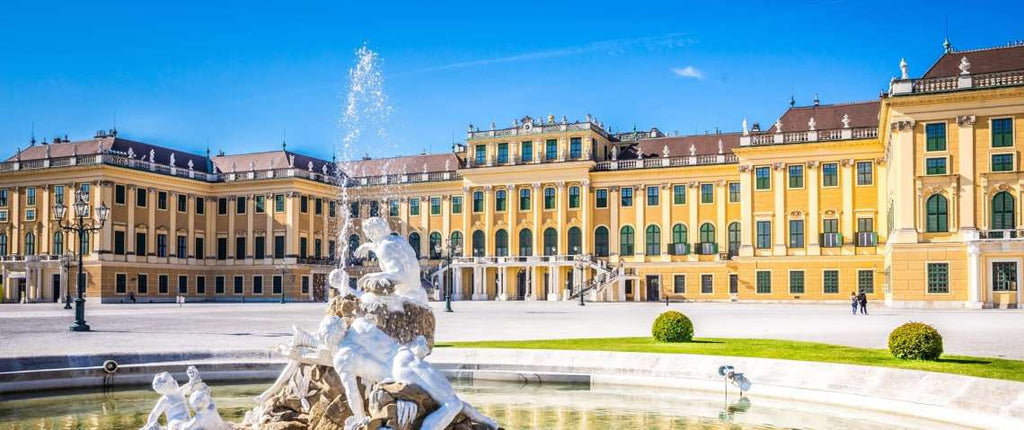 Schönbrunn Palace
Schönbrunn Palace (Schloss Schönbrunn) is Austria's largest palace and the former imperial summer residence of the Habsburgs. With about 7.6 million visitors per year, it is one of the main attractions of the country. Particularly impressive is the large Schlosspark and the associated Tiergarten Schönbrunn, the oldest existing zoo in the world. Since 1996, the area is part of the UNESCO World Heritage Site.
History of Schönbrunn Palace
The area first came in the possession of the imperial dynasty in 1569, when Maximilian II acquired the large land for hunting purposes and therefore settled wild animals here. In addition, Maximilian II created fish ponds and for the first time kept exotic birds in a demarcated area, such as turkeys and peacocks. A year later he built a hunting lodge inside the Tiergarten.
The 2nd Turkish Siege – Destruction & new construction of the area
In the following decades, the former hunting castle and the gardens were expanded by several additions, until they were destroyed during the Second Turkish Siege in 1683. Only four years later Leopold I ordered the construction of a representative castle for his successor Joseph I. Therefore the ingenious Baroque architect Bernhard Fischer von Erlach was entrusted with the design.
Schönbrunn as centre of court and political life
Under Emperor Maria Theresa the imposing castle served as royal summer residence and became the glittering centre of court life. Since then, Schönbrunn Palace was not only meeting place for many celebrations, but also venue for the most important political meetings. This tradition has held partially up to the present, as for example State receptions still take place in the Great Gallery on special occasions.
Historical events at Schönbrunn Palace
Schönbrunn Palace has a total of 1.441 rooms, 45 of which can be visited. Many halls are closely associated with historical events: In the hall of mirrors the 6-year-old child prodigy Wolfgang Amadeus Mozart made music, in the Vieux-Lacque room conferred Napoleon, in the Great Gallery the Congress of Vienna met in 1814/15, and in the Blue Chinese Salon the end of the monarchy was decided by Emperor Charles I in 1918. Designed in Rococo style, the interior of the historic premises is particularly characterized by its ornaments from the predominantly 14-carat gold leaf, but also by the impressive Bohemian Crystal chandeliers and tiled stoves.
Book your accomodation in Vienna